First Paragraph: Brighten Institute Australia had the honour of being a Gold Regional Partner for 'Training Services NSW – 2023' and was recognised at the annual event held for Central and Northern Sydney Regional Training Awards in Sydney.
This ceremony acknowledged outstanding accomplishments in Vocational Education and Training (VET) by students, trainers/teachers, and providers. Brighten Institute was thrilled to have this opportunity to present, the 2023 VET Schools Student of the Year.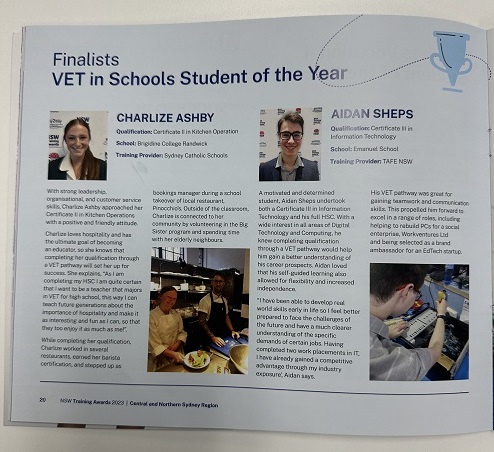 We are in the heart of Sydney's CBD, only a few minutes from Martin Place, Wynyard and Circular Quay Railway Stations.
Address | Level 5, 12-14 O'Connell Street, Sydney NSW 2000
Click on 'Directions' to get the travel advice.