FSS (Food Safety Supervision)
Information Below: The Food Safety Supervisor certificate is a legal requirement that in-scope businesses keep a copy of the appointed FSS certificate on their premises.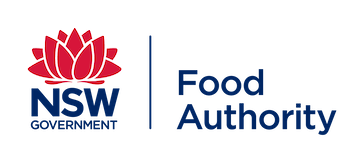 The NSW Food Safety Supervisor program helps businesses meet their obligations under Standard 3.2.2 of the Food Standards Code, which requires all food handlers to have skills and knowledge appropriate to the tasks they undertake while handling food.
Retail and hospitality food businesses selling ready-to-eat, potentially hazardous foods that are handled by the business (i.e. not received and sold as packaged) before sale must appoint at least one Food Safety Supervisor (FSS) per premises. Broadly, this includes all businesses selling potentially hazardous food (temperature controlled) to the public that are not licensed by the Food Authority.
The appointed FSS needs to have achieved specific national units of competency under the Vocational Education Training system. Training is delivered by Registered Training Organisations (RTOs) approved by the NSW Food Authority to ensure high quality training and consistent outcomes.
The NSW FSS certificate provides evidence an individual has achieved competency in nationally accredited units of competency and NSW-specific key focus areas. It lasts 5 years, after which the holder must complete a recertification course, redo the complete FSS course, or let their qualification lapse.
The units of competency must incorporate 5 key focus areas determined by the Food Authority and published on its website:
Safe Egg Handling
Allergen Management
Cleaning and Sanitising Practices
Food Act Offences
Covid Hygiene
Our location
We are in the heart of Sydney's CBD, only a few minutes from Martin Place, Wynyard and Circular Quay Railway Stations.Address | Level 5, 12-14 O'Connell Street, Sydney NSW 2000
Click on 'Directions' to get the travel advice.